This private club is nestled away in the trees and located right on the University of Victoria grounds. It is constantly surrounded by an abundance of wildlife and greenery. This is the perfect hideaway for any event, meeting, retreat, wedding, lunch, or dinner!
ENTERTAIN  *  ENGAGE  *  ENJOY  *  EXPERIENCE
Located on the corner of McKenzie and Finnerty Gardens, an old army hut was transformed into the Faculty Club in 1967.
This was a busy corner beside the Student Union Building and the gym.
By 1978, the Club had 400 Members who dined for lunch, dinner, and special events. The billiard's room was always a big hit and it still to this day.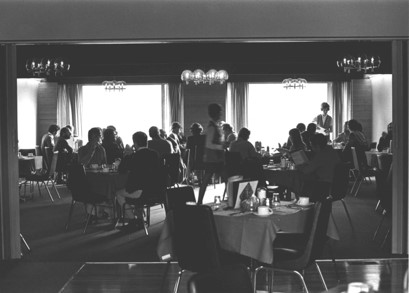 In December of 1980, a contract was signed to start the construction of the new building where we are today.